It is testing a new feature – Instant Videos, which will save users mobile data and allow to watch Facebook videos in offline mode. While the user's phone is connected to Wi-Fi, the feature will be downloading and caching Facebook videos. After, users will be able to watch cached videos for free. Such videos will be also easy identified because they will have a recognizable icon – a lightning bolt.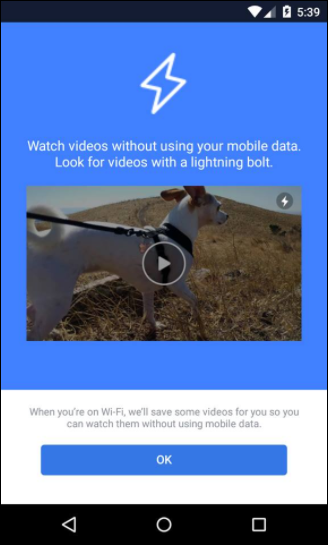 According to developers, the new feature will be very useful for people who are always on the go, like travelers, or people who don't have WI-FI at home, or people who just don't want to spend mobile data. The feature is only integrated with Android users at the moment, however, will soon be launched for IOS applications as well.
The Instant Videos will encourage the users to watch more videos on the social network and that is why it is already expected to excel Facebook direct competitors – YouTube and Twitter.
What is it promising to the marketing industry? Potential advertising solution!
Instant Videos will deliver broader marketing possibilities to advertisers and publishers, as it will open old advertising channels from a new side and allow to connect brands with people through a new approach. As people will get used to watching Facebook videos offline, this will probably make them more engaged and responsive on ads in them.
What do you think of the new Instant-Videos feature? Don't hesitate to leave a comment