China is the leading e-commerce market in the world, with more than 65% of worldwide sales. Chinese sellers are clearly exporting abroad. Apart from e-merchants, the Chinese also have purchasing power that can be exported: according to Hugo Zhang, partner publisher of TimeOne Group, there are millions people venturing out into Europe every year.
At the "FCBS Awards", the solutions offered to improve trade between Europe and China were assessed by a jury made up of experts on 25 November 2019. About fifteen professionals from the cross-border digital industry met to highlight the best companies operating in cross-border relations.
During a gala evening organized by Pascal Gayat and Adeline Follea, TimeOne Group won the award for the " Best Drive-to-Store Operation ". But the evening was far from over for TimeOne, which was also awarded the Best E-commerce Initiative prize!
The "Best Drive-to-Store Operation" award recognizes advertising campaigns that use digital technology to drive traffic to stores, and our solution combining geolocation and targeting has been particularly appreciated and eventually spotlighted. This is the second award received for this solution, which was first recognized this year at the 2019 Digilocales (geo-marketing award).
The "Best E-commerce Initiative" prize, as for it, highlights the long-term support of Chinese advertisers towards the French consumer. Our guidance based on specific devices, technological solutions and exclusive audiences, brought us recognition from the jury.
Sylvain GROSS, TimeOne Group's CEO: "We are really delighted about this double market recognition and congratulate our teams for their daily work!"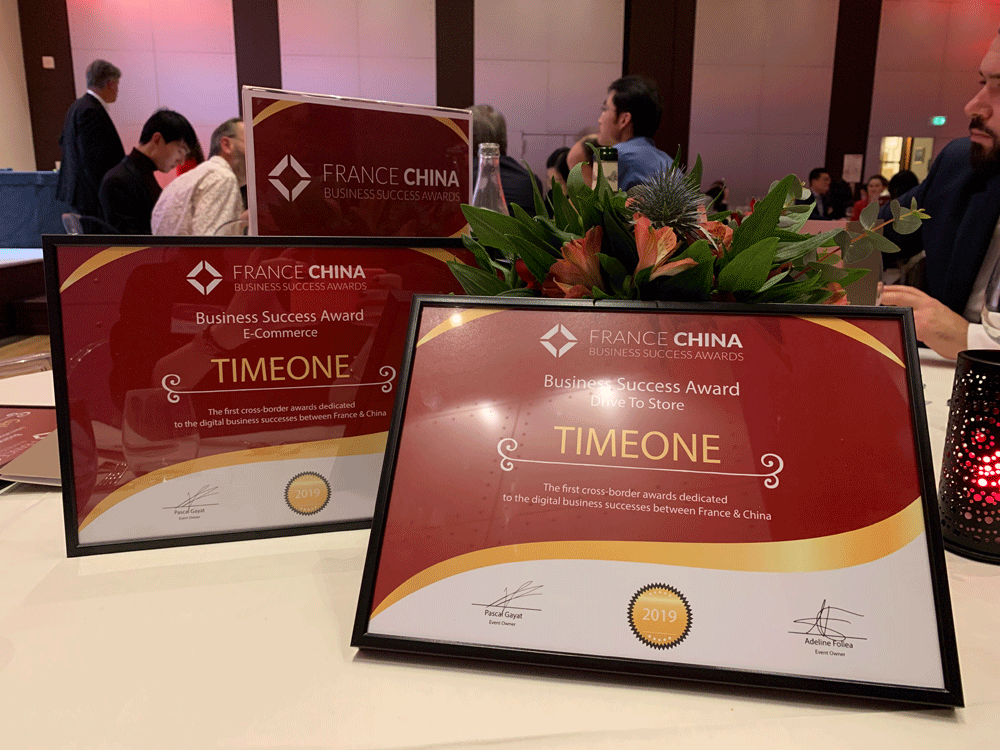 Who are we?
TimeOne has been helping Chinese e-commerce merchants to expand on Europe (Spanish and French market) for several years. Our promise is to provide dedicated and premium support for the growth of their turnover in Spain and France. Thanks to our cross-border expertise, we also support French and Spanish brands on the best ways to target the Chinese (local or tourist) population in France and Spain. Do not hesitate to contact us!