The proliferation of technology has led to the fact that people started to go shopping online more than attending actual stores. This made many businesses to optimise their sites to mobile versions and eventually to mobile apps. Therefore, there is no surprise that a majority of revenue for UK e-commerce businesses are now coming from a mobile web or mobile apps.
UK E-commerce Trends over the last few years.
E-Retail sales indexes – Capgemini and IMRG's stated that in comparison to 2015, 2016 E-commerce retail sales in the UK had a 16% increase and reached £133 billion by the end of the year. The increase in the e-commerce business, as previously stated, has occurred due to the proliferation of smartphones and literally, everything became available to a consumer by just a tap of a screen. With the introduction of innovations like Apple pay, shopping on the go has never been so easy. Mobile e-commerce sales rose from 39% in December 2015 to 54% in December 2016. A number of people investing in online shopping via their mobile have grown rapidly over the last few years and will probably continue to grow as technology advances in the upcoming years.
Capgemini Chief Consultant in Retail Customer Involvement has stated that the growth in mobile sales proves that mobile e-commerce is rapidly becoming No.1 among digital sales for UK residents. IMRG and Capgemini retail indexes highlight that the key factor in the increase of mobile e-commerce sales has been down to design elements. The index indicates that bigger smartphone screens have made an increase E-commerce sales, personified with smartphones like iPhone 7 Plus and Samsung Galaxy S8. PayPal conducted a survey in the year of 2016, which found small mobile screens are the biggest roadblock to mobile retail growth. The fact that small screens made it more difficult for consumers to navigate sales and any payment processes led to designing larger screens, which will be more preferable for the wider UK population.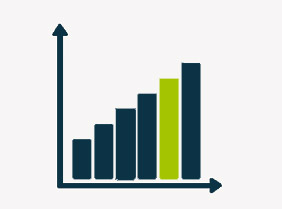 The report concludes that 2017 should see a 14% UK mobile commerce growth. Chatbots and artificial intelligence will be a key area to study in order to boost retail mobile growth. 2017 retailers will need to consider how the brunt of a small screen can be reduced with more voice control introduced onto smartphones. Increased voice tools in mobile apps and platforms can reduce the amount of manual information needed to be input such as the shipping address. Therefore Unadkat (from Capgemini) suggests a surplus of voice capabilities will be an essential focus in mobile retailers strategies in the upcoming years.
UK E-commerce currently 
The younger generation is starting to play a larger role in investing in the mobile e-commerce experience. Subsequently, tablets and smartphones are replacing traditional computing as a primary computing choice. However, this young demographic epidemic has meant retailers are more aware of impression data as consumers may spend some time on an app without buying a product in the end. Consequently, social networking sites, card and payment companies, as well as retailers, are investing in some solutions. These solutions should, in theory, make it more simple for consumers to shop as well as buy via mobile apps or web pages and also includes creating more incentive and enticing products.
By physically displaying options such as a sole checkout button, different brands are able to turn desktop consumers into mobile ones. Creating mobile wallets that merge various features to lesson mobile purchasing barriers will greatly improve the success of mobile purchases. Furthermore, in 2016, 33% of online purchases took place after 6 pm, when typically work hours are commenced. This indicates another demographic, that typically invest in online purchases and also consumers behaviors.
2016 Christmas sales figures show mobile sales totaled 42.3% of all sales, resulting in a revenue of £8.8 billion. Adobe's latest digital index highlighted the UK's mobile purchases were significantly higher than other countries, for instance, Germany's revenue decreased to £2.70(mobile purchases) for every £10 spent online. The UK, however, accumulated £4.10 via mobiles for every £10 online. Additionally, Adobe revealed that the fast growth was partly steered by the last minute holiday shopping, with majority partaking in mobile e-commerce on the December 19 (Monday before Christmas). This is likely due to the convenience and time effectiveness of mobile shopping via apps or retail versus websites on a computing device.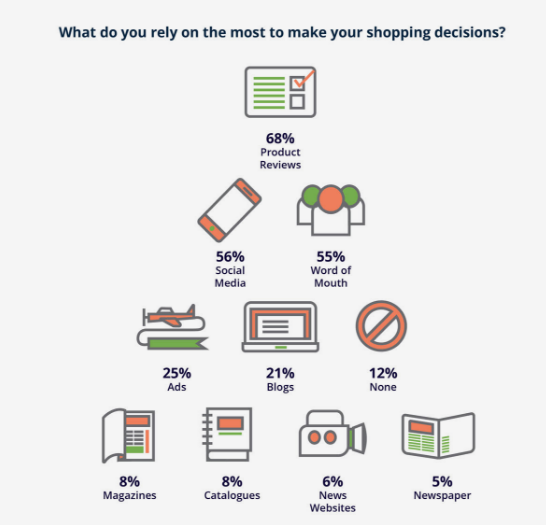 The most popular e-commerce industry of 2017 is digital media and electronics, such as music downloads and video games, followed by fashion. Red's independent study highlighted that product reviews were a big influence on UK e-commerce consumers decisions, especially among women. 68% confer with product reviews before the final purchase whereas 56% check social media platforms for product opinions. Instagram is the most influential social media platform.
The top influencing factors when making a purchase were:
Product quality
Price
Reviews
Discount/sale
Free shipping
Brand name
Photos of people& brand
Future of UK E -commerce
With Brexit coming into effect over the next year, it is uncertain for now to predict the rest of 2017 and upcoming 2018. On the other hand, Brexit will unlikely to affect online stores as much as branch stores, therefore, a percentage of mobile e-commerce consumers may increase over the next few years. Either way, Brexit plays out for UK retailers, UK businesses will be more reliant on to grow in the upcoming years.
Barclays recent independent research discovered that, by 2024, UK consumers will be spending £53.6 billion yearly with their smartphones and tablets. According to the research, 70% of retailers would not provide a mobile app or website for their customers and only 3% believe that their business is fully optimised to meet mobile needs. Other industry analysts predicted that by 2040 UK E-commerce would make 95% of all purchases.
How to be successful in the UK E-commerce Market ?
Barclays suggested some ideal strategies to improve businesses mobile commerce.
1.Rapport with customers :
It is essential for the business to consider personalizing content for their consumers as it will allow them to reach a better-targeted audience as well as understand customer behavior and patterns. The more personalized the content is, the more likely the data is relevant.
2. Mobile Optimisation:
As technology advances alongside the UK E-commerce market, consumers are becoming used to multi-screens, therefore, it is important for businesses to optimise their sites to fit all types of channels. Ninety-seven percent of mobile carts are discarded because of distraction from irrelevant elements in the mobile shopping cart. Moreover, 40% of mobile users are likely to go to a competitors website after an awful experience.
3.Video:
Video content is more attractive and enticing to consumers, therefore it is essential to have a blend of media on mobile apps as well as mobile sites. When launching a video campaign it is also wise to launch it with social media platforms as it is easy to track customer interaction and respons.
4.Call to action:
CEO of Appitalism stated "Consumers on the go are less willing to enter in lots of data". Call to Action buttons (CTA) are buttons, banners, text or graphic that prompts a user to complete the conversion journey, typically go to the checkout page. CTA buttons ease user journey experience. CTA buttons should be colorful in order to pop out on the page, for instance, Amazon has a bright yellow go to check out CTA which immediately pops out to the user. Also, CTA buttons should be big enough to entice impulse buyers, this is especially important for business in fashion and cosmetics industry such as Topshop and Boots. Effective CTA buttons are also an effective way to analyze the success of mobile optimisation, the buttons should be optimised for various types of devices such as iPhone and Samsung or from a mobile phone to a tablet.
The success of e-commerce depends on the how much time and effort a business invests in creating the most user-friendly and relevant site. In the technological era businesses have moved most of their transactions online and this with developed apps and optimised mobile websites is very likely to help in increasing sales and the brand awareness.
source : e-consultancy  , uk business insider and Guro focus